Setup instructions
1: Find the extension in the store using the admin console.
Device Management -> App Management -> Chrome Management
---
2: Deploy the extension to your organizatonal units

---
3: Configure the extension with your IPP/CUPS printers by uploading a configuration file(s). See sample configuration file below.
---
4: Check that the extension has picked up the printer list.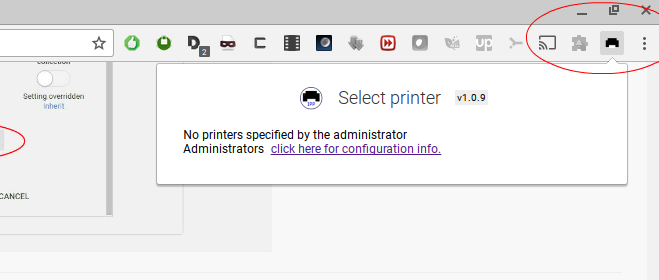 If the extension has been successfully pushed to the users/devices a new printer icon will appear in the browser bar (top-right). Click the printer icon. If the printer list has not been correctly pushed to the extension you will see the error message above. If the printer list has been successfully configured you will a confimation of how many printers have been configured.
---
Background information relating to extension/app policy adminstration can be found here, please note the 'configure' section here. Tech details here: 'Mangaging apps via policy'
The printer list is uploaded to the Admin console as a text file, you can edit this text file with any text editor.
---
Example/template configuration JSON
You can test your printers using the free CUPS/IPP extension
The free version of the extension will allow you to export the printer list in a compatible format for upload to the G Suite console.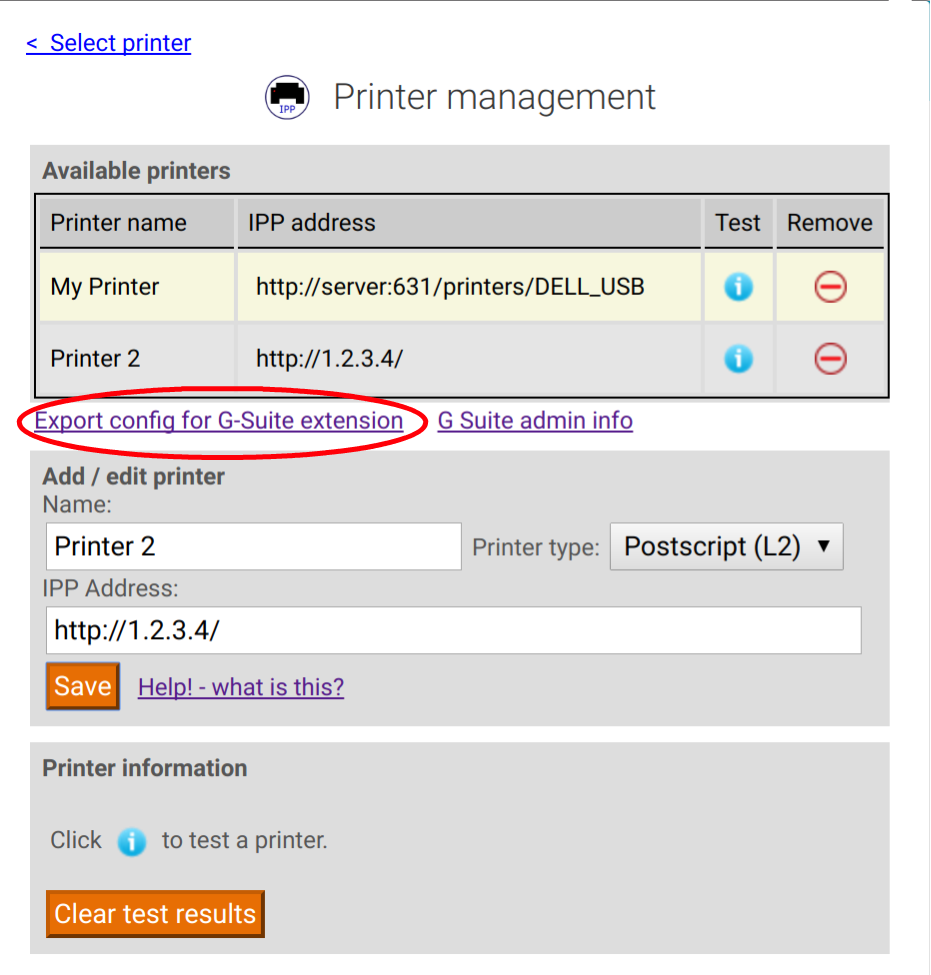 If you have a site license key please replace your-key-here with your key (maintain the double quotes)
Alternatively, you can download the sample/template here. - right click then 'Save link as..' to save the file to your computer.
Replace the names and URLs for the printers in your network. Please be sure to
check your resulting JSON file for errors.
It is a common cause of failure when pushing the printer list.